Welcome to our Harrison Animal Hospital "Classifieds" Section!
Visit this page for information on adoptions, for-sale items, employment, and more.
My name is Luigi

I am a two year old boy
and very handsome, playful and affectionate.
I was abandoned and rescued and looking forward to a loving home.
I am neutered, vaccinated and in the best of health!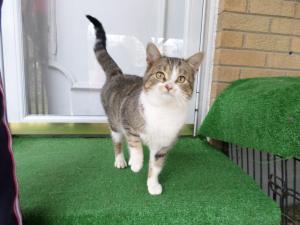 I need to live indoor and be your one and only!
Can I come home with you and be your buddy?

Please call my foster home for me...
513- 368-3231
Edaverox@fuse.net


Luigi carries the feline leukemia virus and will thrive living indoors with a loving family.
This virus may be communicable only within the cat family.

—Adoptions
We are offering a position for a professional Groomer with experience. If you are interested please forward your resume to harrisonanimalhospital@yahoo.com. Please send this to Maggie's attention. Thank you. —Hiring